Portsmouth Port & Industrial Commission Job Creation Grant Program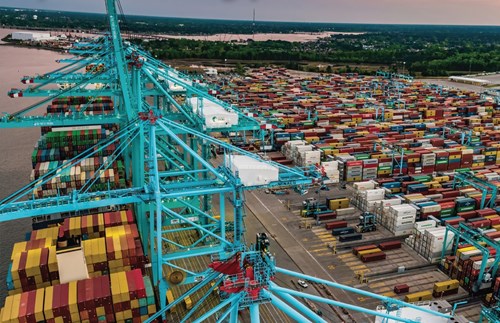 The Portsmouth Port & Industrial Commission (PPIC) was specifically created for Portsmouth by the Virginia General Assembly in 1954. The PPIC is comprised of seven (7) City Council-appointed Commissioners serving staggered five-year (5) terms. The powers specifically granted to the PPIC by the General Assembly include the authority to: acquire, own, lease and dispose of property; acquire, construct, develop, maintain and operate wharves, docks and piers; borrow money, incur debt and issue bonds; acquire, construct, maintain and operate commercial, manufacturing and governmental facilities, and sell, convey or lease same; and condemn property for public use.
The PPIC Job Creation Grant is designed to provide new and expanding existing Portsmouth based businesses in the industrial and port-related industry sectors with financial assistance for the creation of new positions that provide employees living wages.
Completed applications, and the required documentation, can be submitted by email to econdev@portsmouthva.gov. Applications may also be submitted in person, or by mail, to 200 High Street, Suite 200, Portsmouth, VA 23704.