Offshore Wind Turbine Blades to be Manufactured in Portsmouth, Creating Hundreds of Jobs
PORTSMOUTH, Va. - October 25, 2021 - Portsmouth will become the home to the United States' first offshore wind turbine blade facility, creating hundreds of new jobs for the region.
Governor Ralph Northam made the announcement Monday morning, saying Siemens Gamesa Renewable Energy will lease more than 80 acres of the Portsmouth Marine Terminal and will build a facility to produce turbine blades supplying offshore wind projects in North America.
Dominion Energy had previously selected Siemens Gamesa as its partner for the creation of offshore wind turbines 27 miles off the coast of Virginia Beach.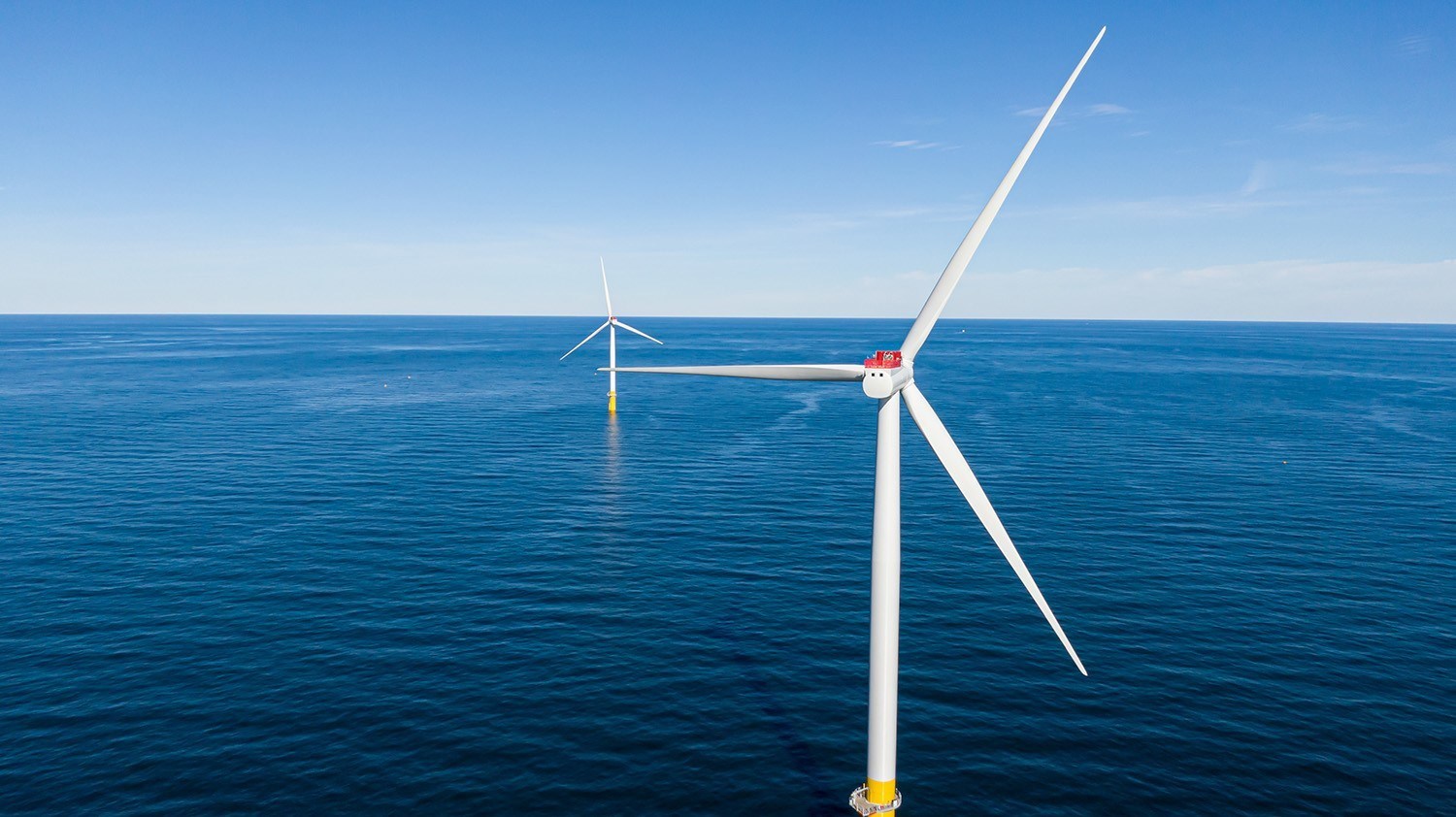 "The City of Portsmouth is excited to welcome Siemens Gamesa to the Portsmouth business community. The world's energy leader will have access to Portsmouth's immensely skilled workforce, our robust infrastructure, and our central waterways."
Shannon E. Glover
|
Portsmouth Mayor
More About The Coastal Virginia Offshore Wind Project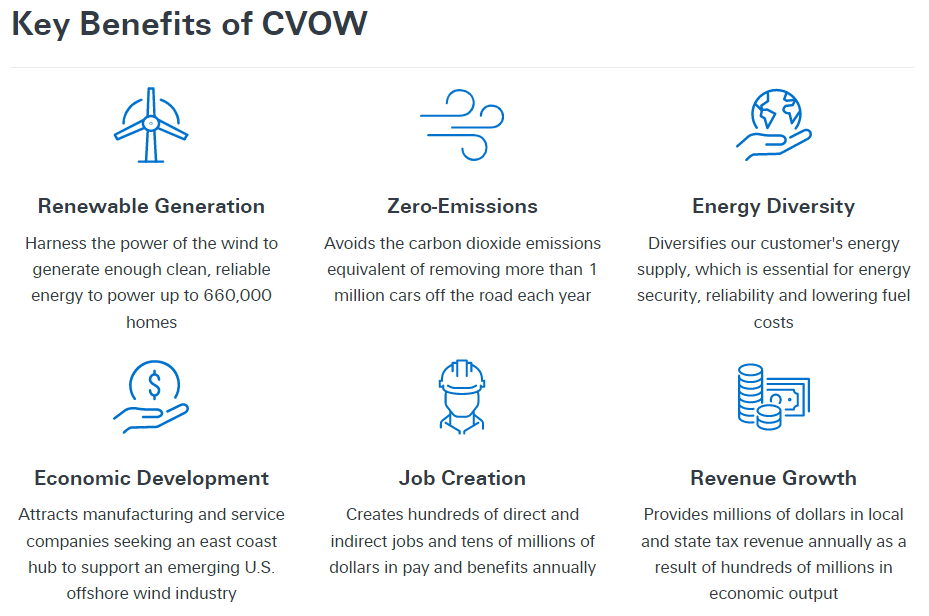 Scheduled to begin offshore construction in 2024, CVOW is a 2.6-gigawatt offshore wind energy project that will consist of 176 wind turbines located 27 miles off the coast of Virginia Beach, three offshore substations, undersea cables and new onshore transmission infrastructure to deliver emissions-free wind power to homes and businesses.
Portsmouth Marine Terminal will act as the main hub for CVOW and several other offshore wind projects on the East Coast. Dominion Energy will use part of the Port of Virginia's Portsmouth Marine Terminal as a staging and pre-assembly area for Dominion's $8 billion wind energy project off the coast of Virginia Beach.
Siemens Gamesa will build a facility at Portsmouth's Marine Terminal to produce wind turbine blades for the overall $8 billion project off the coast of Virginia Beach. The blade production project will cost $200 million, with $80 million in investment for buildings and equipment at the terminal, bringing more than 300 new jobs to Portsmouth. 
Ørsted North America has signed an agreement to lease 1.7 acres at the Portsmouth Marine Terminal. The firm will use the terminal for its work on the Coastal Virginia Offshore Windfarm and other projects along the East Coast. The energy supplier plans to install 3,000 megawatts of US wind energy projects in the next six years.
How to Support The Coastal Virginia Offshore Wind Project
Dominion Energy has a long record of providing their customers with energy that is salve, reliable and sustainable. Their Coastal Virginia Offshore Wind project is exceeding that record by fulfilling their promise to deliver what the planet needs as well.
To move the project forward, Dominion Energy needs the help of Virginia businesses, hundreds of local workers, contractors and suppliers. 
Working Together to Provide Virginians with Renewable Energy:
To learn more about getting involved in the CVOW project, please visit the links below:
For Supplier Opportunities, please visit: https://coastalvawind.com/partnerships/become-supplier.aspx
For Workforce & Training Opportunities, please visit: https://coastalvawind.com/partnerships/workforce-training.aspx
For Community Involvement Opportunities, please visit: https://coastalvawind.com/partnerships/community-involvement.aspx
For Fisheries Engagement Opportunities, please visit: https://coastalvawind.com/partnerships/supporting-fisheries.aspx
For Environmental Stewardship Opportunities, please visit: https://coastalvawind.com/partnerships/environmental-stewardship.aspx
For Educational Opportunities, please visit: https://coastalvawind.com/partnerships/educators.aspx